Our specialist team of therapists are looking forward to working with you.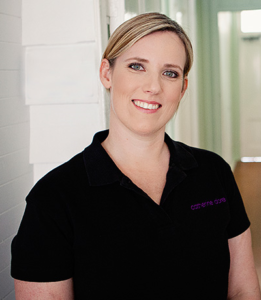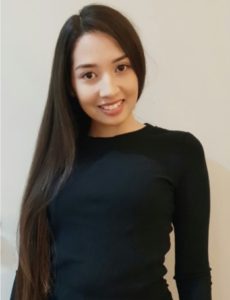 "My team & I are remedial perinatal massag
e specialists, committed to supporting professional women in their journey from pregnancy to motherhood."
Catherine Dore & Koko Toyer
Pregnancy & Postnatal Massage Specialist Pregnancy Massage Specialist
Infant Massage Instructor
Online Booking Calendar – CLICK HERE
When
– Health fund rebates available – Australia Defence Force Family Health Allowance Card rebates also available –
Day Times Therapist
Monday 2pm – 7pm Koko Toyer
Tuesday 10am – 7pm Catherine Dore
Wednesday 2pm – 7pm Koko Toyer
Thursday 10am – 7pm Catherine Dore
Friday 9.45am – 5.30pm Catherine Dore
Saturday 8.30am – 5pm Catherine Dore
Sunday CLOSED
Closed on public holidays
Where
ALL MASSAGE CONSULTATIONS
Toowong, inside Optimal Life Natural Medicine
8B/48 Sherwood Rd (Cnr Jephson St), Toowong.
Clinic Reception Ph: 3371 0222.
Clinic entrance from Jephson St, near Stepz Gym.
FREE Onsite Parking – via Jephson St. Please refer to your appointment confirmation email for detailed direction
INFANT MASSAGE COURSE LOCATIONS
Taringa @ Childspace Peadiatric Physiotherapy
Studio 3B/30 Hillsdon Rd, Taringa
Near Abode Cafe. Plenty of free on-street parking
Gordon Park @ The Workshop, Your Body Works Chiropractic Clinic
112 Thistle St, Gordon Park
Plently of free on-street parking
Important Information About Massage Consultations
Initial appointments include a compulsory consultation and physical assessment which may take up to 10-15mins depending on the complexity of the persons condition or health history. New clients are encouraged to arrive approximately 10mins prior to their appointment time to fill out health history forms.
Subsequent appointments also include a consultation and physical assessment but this tends to be a little shorter as the groundwork has already been done in the initial appointment session.
Aside from being a legal requirement (for remedial massage sessions), this process ensures the safety of our clients and helps the practitioner to formulate a treatment plan for the session in order to address the client's concerns in a safe and effective manner. Your safety and wellbeing is of the utmost importance to us.
CANCELLATION POLICY (Including Rescheduling & Missed Appointments):
In most cases, a 24-hour advance notice is required when cancelling or rescheduling an appointment. This allows the opportunity for someone else to avail themselves of our services.
If you are unable to give us the minimum 24-hours advance notice, 50% of the appointment fee may be charged.
This policy also applies to appointments scheduled to be paid with a gift certificate, and pre-paid multi massage packages.